Biz.ONE 2018 features hands-on workshops in a collaborative environment where SAP Business One users can learn by working directly with the software. In conjunction with attending conference sessions, users can supplement their learning and put some of their recent dialogues into action in a sandbox environment before heading home. Workshop attendees must bring their own laptop. Workshops will be held on Wednesday, October 24th from 8am-12pm. Limited spots available.
---
Workshop 1: Data Visualization and Dashboards with SAP Analytics Cloud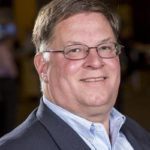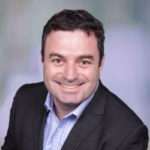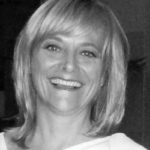 Speakers:
Patrick Sims – Senior Director Global CoE Analytics, SAP,  Moty Moshin – Channel Enablement & Solution Expert, SAP, Julie Ingram – Business Development SAP Analytics, SAP
About:
This four-hour, hands-on workshop will give attendees an overview of SAP Analytics Cloud. Learn to create compelling data visualizations and a variety of dashboards for use cases relevant to Business One. You will have the opportunity to work directly with live data in a Business One for HANA system, and receive instruction on connecting to and leveraging data from existing on-premise and cloud-based data sources. We'll also provide tips on planning and rolling out SAP Analytics Cloud alongside other reporting & analytics solutions in your company or for your next project.
Introduction to SAP Analytics Cloud
Detailed, hands-on exercises with SAP Analytics Cloud and Business One
Data connectivity to Business One, on premise and cloud-based data sources
Key Outcomes:
Get an overview of embedded and strategic analytics
How to use SAP Cloud Analytics to create compelling visual stories in the cloud
How to leverage on-premise and cloud-based data sources
How to connect and configure SAP Analytics Cloud to Business One for HANA
Tips for rolling out SAP Analytics Cloud for your next project
Level:
Beginner and up
Workshop 2: 9.3 Hands On Workshop: Features, Details, & Rolling Out to Your Users –
SOLD OUT!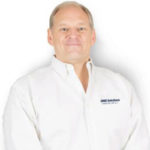 Speakers:
Richard Duffy – SME Expert & Community Evangelist
About:
Now that SAP Business One Version 9.3 is in general availability and we are at Patch Level 5, it's a great time to plan your deployment
In this detailed workshop we will take you through each of the new features in SAP Business 9.3 in detail as well as discussing the new Centralized Deployment mechanism, Crystal Reports 2016 and more.
In addition we will explain how you can build an internal Center of Excellence to help you become even more self-sufficient when it comes to managing and supporting your deployment as well as providing a number of best practices to assist you in the upgrade process more generally.
Level:
Beginner and up
Workshop 3: Business One Integration Framework (B1iF): Making the Most of SAP's Toolbox

Speakers:
Duncan Spiedel – SMB Solution Architect North America, SAP & Eddy Neveux – SMB Solution Architect North America, SAP
About:
In your growing business, it's increasingly critical to have integration between your different systems and to automate data transfer between existing systems. To optimize daily work and to reduce data inconsistency, you must integrate different data sources. To enable communication between different departments, offices, and even companies its necessary to integrate your business process and functions. Integration is the name of the game and the SAP Business One Integration Framework (B1iF) is the tool that enables your success.
The integration framework for SAP Business One is a collaboration infrastructure. The multiple-purpose solution provides message-oriented middleware, a service bus, Business Process Management, and acts as a data provider for mobile solutions as well as a data consumer. Are you making the best use of this tool within your organization? In this four-hour workshop, you'll learn from SAP experts how you can successfully use the B1iF to integrate functions, applications, and elements of your business to propel your business forward.
Starting by establishing a baseline understanding of B1iF and its functionality, the workshop will then move into showcasing a real-world integration and you'll follow along step by step in your own practice environment. The workshop will include multiple examples of integrations and examples of additional functionality within the B1iF like workflow management, managing tasks, and keeping track of multi-step integrations.
Participants are encouraged to familiarize themselves with the B1iF via SAP's free training course on the fundamentals available through openSAP here: https://open.sap.com/courses/ifb1
Level:
Intermediate
Workshop 4: Intermediate Crystal Reports: Do More with Your Reports


Speakers:
John-Michael Davis – President, Tiger-Sheep
About:
This is a course for the seasoned or technical attendee who is looking for more specific use case and guided walkthroughs of more "interesting" challenges. There will be a direct take away in the form code examples and a report we will write as a group that will be directly usable in the user's home systems upon their return.
The target audience is new technical and experienced business one users who are familiar with the data structures and have previously written crystal reports and queries
Some Topics Covered
Logical structures such as IF and CASE Statements in calculations
Utilizing Sub reports for display and more importantly calculations of unrelated data.
Displaying Information dynamically, because everything is better when it is handled dynamically
Level:
Intermediate