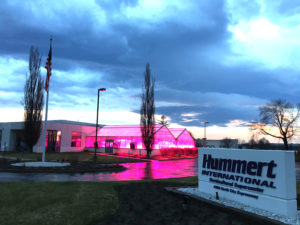 When August Hummert Sr. started selling seeds to florists in downtown St. Louis in 1932, he could have never imagined a world where customers in other countries would be ordering his products from a mobile telephone at any time of the day or night
Tending the Digital Garden
Today, mobile commerce has become a growing revenue channel for Hummert International, a third-generation, family-owned agriculture and horticulture supply supplier that sells more than 6,000 products to customers in all 50 states through its e-commerce website.
Hummert International had built a large e-commerce site, but it wasn't efficient or easy to maintain. "Our old site, frankly, wasn't mobile optimized at all. I doubt even a handful of people ever ordered from us on their phone or tablet before," said Jason Hummert, director of marketing and great-grandson of the company's founder.
Making Shopping Simple
Hummert International's digital transformation began with a simple idea: Improve the online customer experience and create efficiencies in the sales process. The company implemented SAP Business One to better manage its back-end processes.
Once the ERP system was running, Hummert immediately saw the potential in connecting it with an e-commerce platform. The goal was a seamless integration of all sales channels with order processing and customer service.
More than a Shopping Cart
That goal led him to Sana Commerce, an e-commerce solutions agency that offers custom installs inside of your existing SAP Business One environment. "Our goal at Sana is isn't to just give people shopping cart functionality," explained Giuseppe Ianni, VP of sales, North America, for Sana. "Our goal is to bring organizations operational efficiency and a single source of truth."
Since launching the new e-commerce site, Hummert International has seen dramatic growth in web traffic, found new customers in new markets, and cut out hours of data entry and customer service work through automation.
Hummert and Ianni described their collaboration in a conversation with Ann Marie Gray, VP of content at ASUG.
Download the complete interview here: