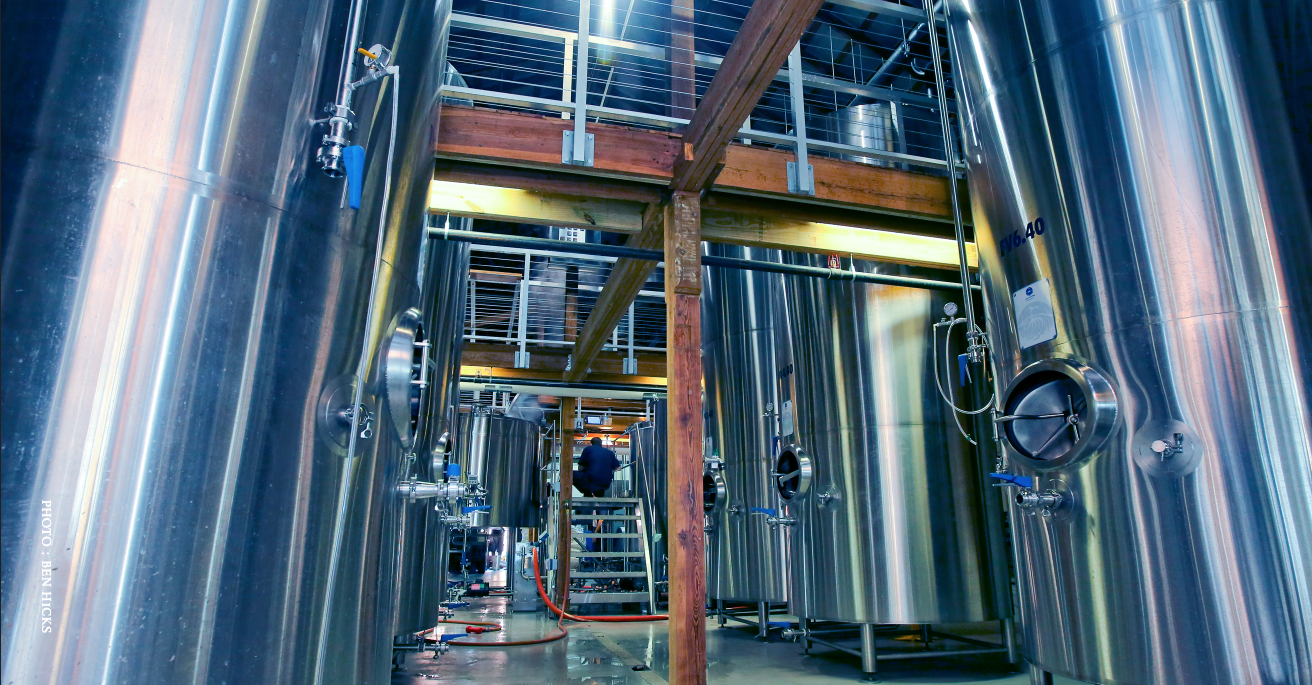 The founders of Saltwater Brewery in Delray Beach, Fla., grew up fishing, swimming, and surfing in the ocean, so they wanted to make their love for the water a central part of their business. In 2013, the brewery opened its doors to offer ocean-themed beers like Screamin' Reels IPA and Sea Cow Milk Stout. SAP ERP helps the brewery run its day-to-day operations while keeping its commitment to choices that help preserve the health of the ocean.
Freedom to Grow Organically
Saltwater Brewery's mission has not only inspired its beers, it has helped the company form strategic partnerships with ocean-related environmental organizations and set goals for charitable contributions. This has allowed the business to grow organically and build connections with other brands that have similar values.
Keeping Plastic out of the Oceans
That's how Saltwater developed its E6PR biodegradable six-pack holder as an initiative with We Believers, a marketing agency that approached the brewery with the idea. This started Saltwater down the road to becoming plastic free in 2018.
Innovation like that couldn't happen if employees were spending all their time managing production and running inventory by hand. Saltwater's co-founder and head of operations Dustin Jeffers said the old quality control system involved the head brewer "texting me pictures of the information or bringing me sheets of analyses."
Since adopting OrchestratedBeer, brewery management software that's connected with the SAP Business One platform, Saltwater has seen better data management and gains in efficiency. "I use it every day," Jeffers explained. "The more information we put in the system, the quicker we can get everything done."
No Breaks in the Supply Chain
And when you're an early adopter of a new technology like the E6PR six-pack holders, it's important to have a reliable supply chain process in place. Saltwater doesn't have the luxury of borrowing these from the brewery down the road. If the supply of E6PR runs out, the brewery can't ship its beer on time.
Jeffers explained to Ann Marie Gray, VP of content at ASUG, how implementing material requirements planning (MRP) and mobile app solutions in SAP Business One is reducing errors and streamlining processes. This gives the team more time to do what they love to do—brew new beers and enjoy them out on the water.
Download the full interview by filling out the form below: