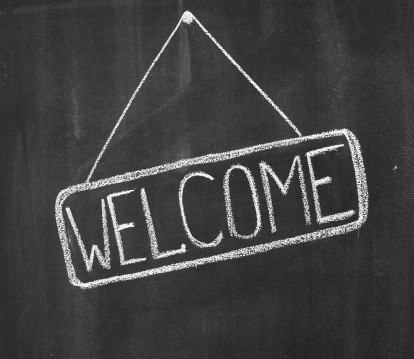 Welcome to Biz.ONE! As the new stewards of the reimagined and reinvigorated Biz.ONE (formerly the ASUG SAP Business One Conference) we're thrilled to dive into this community and together, build the essential Business One user event.
We've spent months deeply engaged with 100+ customers, partners, and stakeholders in the Business One space to discover their pains and obstacles as well as to hear their issues and concerns. Our goal was to give voice to the most critical challenges that customers face – all to help grow this conference and make it bigger and better than ever!
So, what's it like spending five months immersed in research with Business One users? It teaches you about the complex businesses that are running at full throttle all over North America. We heard from manufacturers, retailers, growers, brewers, designers, and all-around doers. All of them have tough business process challenges they're trying to solve or optimize. Business One goes a long way to addressing many of those challenges, but there's still room to grow.
We traveled back and forth across the country, from coast to coast, listening to the stories told by small and medium businesses and distilled our findings down to these top five, high-level challenges being faced by organizations just like yours:
Solutions & Transparency
Integration
Reporting & Analytics
Visibility & Versions
Feedback & Support
We'll address each of those in the coming series of blog posts, but this week let's touch briefly on Challenge #1: Solutions & Transparency.
Business One users want to have as much information as they can before making important decisions and investments in new technology solutions. There are unique advantages and challenges inherent in the tight relationship between users and VARs/SSPs, particularly as it pertains to add-on solutions for specific business challenges. We heard time and again that users are eager to learn from multiple sources about the best ways to solve their problems, meaning greater transparency about the wide array of solutions and add-ons that exist.
It's important to understand that VARs develop relationships and support with particular add-ons and solutions for a reason. The expertise VARs possess cannot be discounted; however, users want a greater sense of urgency around the choices they make for their businesses. Users told us that they were highly interested in:
Creating greater transparency in the hunt for the best solutions from SAP, SSPs and VARs
Understanding what documentation exists to help compare solutions, even those not supported by your VAR
Establishing networks and connections among other peer users to compare experiences
Be sure the check back for posts about the remaining four challenges, but in the meantime, you can download our research report for a deep-dive into the process and functional pains that Business One users experience in areas like: Reporting, Finance & Accounting, Inventory, Sales & Marketing, Innovation, Manufacturing & Operations, and more!
Biz.ONE 2017 is happening October 23-25, 2017 in Anaheim, CA. Keep tabs on the website for info on speakers and features at the conference this year!