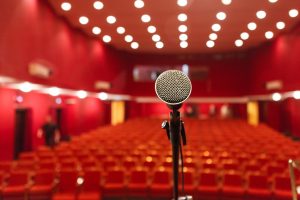 This article was written by our Guest Blogger, Richard Duffy, who is an SAP Business One Subject Matter Expert and Community Evangelist.
As the October date gets closer, more and more SAP Business One users are now thinking about attending the upcoming Biz.ONE Conference in Anaheim, California.
If you are like me, when you look at investing in conferences or events you always do an analysis of the Return on Investment you'll get as a result of attending. And if you have gone to any of the previous user conferences, you'll know that they are a great opportunity to meet with and learn from other SAP Business One users inside and outside of your industry.
So, the agenda is a critical guide to determine what you'll get from the conference, and the Biz.ONE agenda has just been released (review it for yourself here). It's jam-packed with presentations designed to focus on the key issues from Eventful Conference's Hot Topics research report, which highlights what your peers wanted to hear and learn (download the Research Report here).
I will be presenting 2 sessions which I'll give you a preview of in early August.  You'll also have the opportunity to listen to other SAP Business One experts sharing their best practices. In addition, you'll hear directly from SAP about their plans for the solution, what's coming in the immediate future, and how you can take advantage of the current investments you have already made. Of course, you'll also get to see and meet the partners that build complementary solutions to enhance and extend SAP Business One.
As you look at the agenda, please pay special attention to the new sessions that have been announced this year. Specifically, the extended workshops focused on helping you learn new skills and strategies to help you grow your business, boost your profitability, and increase the effectiveness of your teams.
The key areas that stood out for me are the workshops. My recommendations are the Cloud workshop I'll be delivering on day 1 (of course), the workshops from Projectline Solutions on Dashboards on day 2, and Queries with conference favorite, Carl Lewis from Vision33 on day 3. Also noteworthy, is the roadmap session with Finn Backer from SAP, and the opening session with SAP Senior Executives Luis Murguia and Barry Padgett.
The great thing about this conference is that it is by users, for users. You'll see as you browse through the agenda that there is a focus on helping you get more from your current investments and less on encouraging you to make additional investments. But there will still be plenty of cool and interesting solutions to consider from three of my favorite sponsors—because of how they have leveraged the SAP technology—BatchMaster Software, Achieve IT Solutions and BoyumIT.
Before you go, start preparing the list of areas that YOU want to focus on so you can make the most of the event. While you're there, make sure that you allocate time to visit the sponsors at the Solution Fair. Finally, I would encourage you to catch up with me and the rest of the team from the American SAP Users Group (ASUG). We will be making some major announcements about ASUG and how the SAP Business One group will be building, boosting and broadening the value that you'll get from your ASUG membership.
I look forward to seeing you at the event!
Richard Duffy
SAP Business One Subject Matter Expert and Community Evangelist
ASUG
---