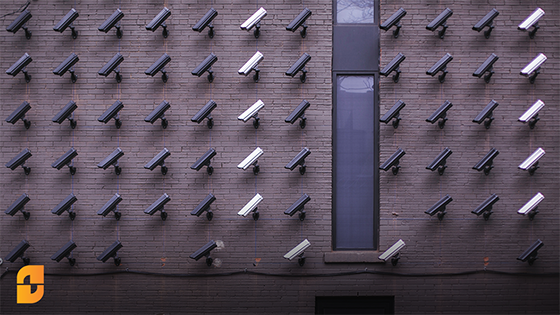 This article was written by Richard Duffy, Subject Matter Expert and Community Evangelist. It serves as an informational breakdown of one of the hottest emerging topics to SAP Business One users, Security.
This article is the security installation of the hot-topics breakdown series. Keep reading for more of what our experts have to say about this year's hottest Business One topics.
About

Cyber-security risks have risen dramatically for enterprises across the globe. By 2021, it's expected that more than $6 trillion a year will be lost to damages created by hackers looking to take advantage of unsuspecting businesses.
Ransomware attacks against corporate IT systems are skyrocketing. As each year passes, these types of attacks continue to intensify in both strength and their infectious nature. It is vital now more than ever that businesses know how to protect themselves from the latest threats to cyber-security.
So, it's not surprising that security was an emerging topic in the latest Biz.ONE research report.
What is ransomware and how does it work?

Ransomware attacks are a form of malware, usually deployed through Trojan viruses or phishing schemes, that infect computers and mobile devices by denying all access to the data they store. As their name suggests, this malware then holds this data for ransom, threatening deletion or further corruption of the system unless a hefty ransom is paid. This ransom can range anywhere from a few hundred to several thousand dollars and typically increases the longer you wait.
There are no shortage of opportunities for hackers to exploit vulnerabilities in business security. Internet browsers remain a substantial security risk as employees unknowingly open themselves up to malicious attacks. Ransomware can easily be invited in through third party applications, websites, browser extensions, and email attachments.
Who or what does ransomware target?

While ransomware attacks can compromise all sorts of systems, typically hackers will focus on smaller business enterprises. As organizations begin to concentrate their efforts on growing the business, vulnerabilities in system security become more apparent. And since budgets in system security are a lower priority for many small businesses, cyber-criminals view this as open season (check out this article by Engadget that talks about just that). One sad statistic is that 22 percent of all small businesses hit by ransomware attacks have been crippled to the point of no return and have ceased operations altogether.
How can you ensure your business stays protected?

Most system data breaches can be directly attributed to employees unknowingly opening the digital floodgates of the company. As unfettered access to outside resources is necessary, it's essential that companies deploy safe-browsing best practices and security protocols.
This is one of the reasons why Shielded Browsing is deployed and available through my business SMB Solutions Cloud Services as it reduces the likelihood of browser-born cyber threats. A significant benefit of Shielded Browsing is that it integrates seamlessly into your current system.
Ericom Shield is a shielded browsing solution that actively blocks unknown web-born threats from entering your system. Each browsing session is run on a container-based virtual browser, which isolates content for threat elimination while creating a completely natural browsing experience for end users. This is just one solution that ensures employees maintain a safe digital working environment while it eradicates ransomware attacks. You can read more about this on my LinkedIn blog.
SAP Business One users are making strides to grow their businesses and stay up-to-date on new trends and best practices in enterprise systems.
With growth, there are always challenges. To learn more about the challenges we'll be covering at the #BizONE conference, don't forget to download the research report if you haven't already.