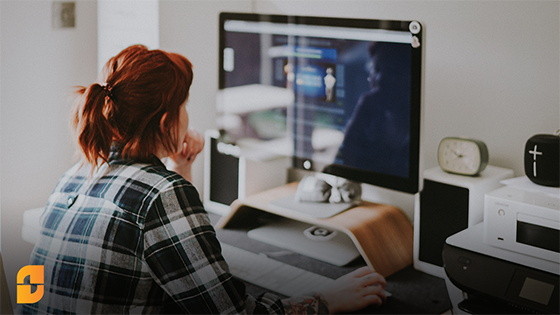 This article was written by Richard Duffy, Cloud ERP Solutions Evangelist. This article serves as an informational breakdown of why user experience is vital to Cloud ERP Solutions like SAP Business One.
This article is the usability installation of the hot-topics breakdown series. Keep reading for more of what our experts have to say about this year's hottest Business One topics.
About

Big corporations aren't the only ones improving their operational abilities with Enterprise Resource Planning (ERP) solutions. Small and medium-sized organizations are recognizing the benefits and need for solutions as well. These solutions are the next big step for businesses in need of greater efficiency. Better automation strategies actively support the company's ability to scale.
You already know this as an SAP Business One customer. You've already made that call. But how can you get even more out of your cloud ERP solution?
Employee adoption plays a significant role in the successful deployment of an ERP system. User Experience (UX) Design is a term that is commonly used when deploying new enterprise software solutions. The term is directly associated with the user's ability to fully understand the purpose of the software and how to make use of it "effectively." Usability is a determining factor in whether an ERP system will bring the ROI the company hopes for and shouldn't be taken lightly.
Here are four reasons why you should consider usability when enhancing and upgrading your SAP Business One solution:
Employees process visual data more efficiently

Humans respond and process visual data significantly better than any other data type. When companies begin compiling all their data into one cloud-based solution, it's important that employees can adequately process the information that they're viewing. SAP Business One provides a visually enhanced user interface (UI) using custom dashboards and reporting tools enhanced with complementary solutions from partners.
Solutions such as Resolv from Achieve IT Solutions, the Usability Package from Boyum IT, and business intelligence tools from Solver, Phocas and others boost usability by combining UX and functionality.
The SAP Fiori user interface is another great example of how simplifying the user interface can drive greater adoption – as a core part of the SAP Business One version for SAP HANA, as well as the administration interface for the HANA database itself, this UI style simplifies the processes inside organisations and makes them more intuitive.
This "intuitive" functionality is an essential factor in achieving user adoption as it allows less experienced employees to make better use of the data and business process flows being presented.
Personalized workspaces are essential

Every department in your organization operates in its own way. Whether this means independent priorities or personalized approaches to organization and collaboration, it's essential that teams can operate in the digital environment that works best for them. SAP Business One enables team members to create their own digital workspaces and dashboards, connected to the same enterprise solution. This flexibility allows all team members to customize how they view system data, improving the user experience for every department while they work towards the same business goals.
If you haven't already deployed a dashboarding solution with your SAP Business One application, the upcoming SAP Business One user conference will be a great opportunity to evaluate your choices and participate in workshops to help you plan the rollout of this new functionality.
Employee excitement leads to better productivity

Dealing with and accepting "change" in any organization can be difficult for many employees. This is especially true when companies invest in new enterprise solutions that change the way employees need to manage their day-to-day operations or deploy new releases of existing solutions.
With the focus on enhanced levels of usability in SAP Business One and the associated solutions, employees are more likely to be excited about using the new or upgraded system and get the most benefit out of its functionality.
Efficient data consumption reduces errors

One of the main benefits that solutions like SAP Business One provides is their ability to take the risk of human error out of the equation. To benefit from this efficiency, however, employees need to have a full understanding of the interface they're working with and how to deploy its automation features. By combining a well-designed user backend with on-demand training solutions and support, you'll increase the usability of your ERP solution, improving your ROI – and your company's productivity.
ERP solutions can provide many operational efficiencies, but without an adequate user experience, employee adoption of the new system will suffer. By deploying a cloud ERP system that focuses on usability and practical design, you'll ensure that you and your employees get the most out of your new enterprise solution.
For that reason, make sure that you add the sessions at the upcoming Biz.ONE Conference focused on the cloud – your users will thank you for paying attention and putting the knowledge you gain into action.