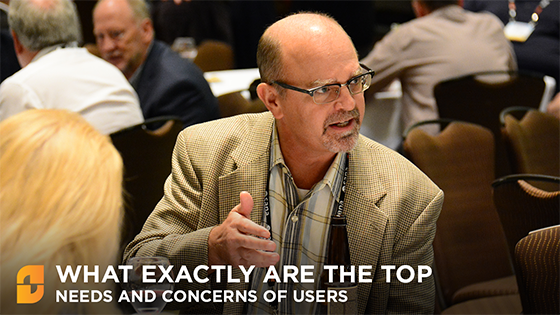 That's the question we set out to answer last year when we interviewed over 100 SAP Business One users, experts, and thought leaders to distill their thoughts into our 2017 Research Report. That report served as the backbone of Biz.ONE – the only user conference for SAP Business One users and a platform for sharing, networking, and learning.

But each year brings new challenges. SAP has released Business One version 9.3 and continues to develop new features for their HANA database. Complimentary solution providers continuously adapt and iterate on their products to better address user needs. We'd be remiss if we relied on research from 2017 to address 2018's community.
See the most popular SAP Business One topics by downloading the latest research report.
That's why we're well underway in conducting a new round of research to learn what's driving business and technology decisions among Business One users this year. How are companies reacting to the ever-increasing pressure from SAP to migrate to HANA or go fully cloud? What strategies and timelines are organizations developing to enhance their integration between complimentary solutions and their baseline ERP? What and where are the roadblocks in their use of Business One for which they need more training or education?
You can be part of this body of research and give us your thoughts on what the Business One community needs! Our producer and researcher, Erick Randolph, is eager to connect with anyone who wants to contribute their voice to this year's research. Give us a ring or send an email to let us know. Or take part in one of our face-to-face Think Tanks taking place across the country. Our Think Tanks are free to attend and give you a chance to network with other peer users (no vendors or consultants allowed). If you're in any of the cities below and want to get involved, sign up online to reserve a seat!
• Huntington Beach, CA Tuesday, February 20
• Houston, TX Thursday, February 22
• Orlando, FL Friday, February 23
We can't wait to learn what Business One users are obsessing over this year – because that's what we'll obsess over as we work to build the agenda for Biz.ONE 2018. Keep an eye out for our research report to be published in March and stay tuned for updates on Biz.ONE happening in Orlando, Florida on October 22-24.