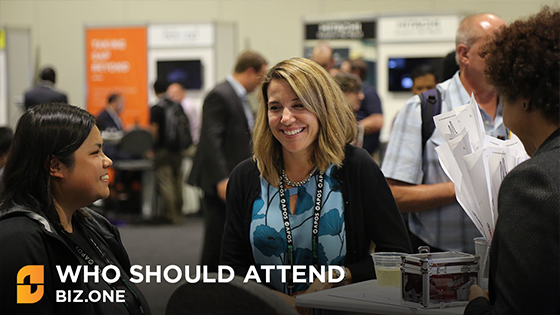 Biz.ONE is the conference for the SAP Business One super user, the administrator, the key holder, or the person who handles the execution of strategy with SAP Business One initiatives. This is for the person who uses SAP Business One, relies on it and leverages it to achieve operational success.
If SAP Business One is in any way part of how you work, you will walk away from Biz.ONE with new approaches, connections, and ready to help your organization move forward. No matter what position you hold – from CFO to database manager – this is the place to learn from the people who are succeeding using SAP Business One today. With SAP as our Diamond Sponsor of Biz.ONE, we are ready to help and support you as you develop your plan for today and tomorrow.
---
Industries Present

Not just present, but active. You'll walk away with specific tactics based on industry-centric case studies where real users have found success. There are 100s of active users in the Biz.ONE community and many of them want to help, learn, and grow, just like you.
Wholesale Distribution Manufacturing
Food Manufacturing
Consumer Products
Retail
Industrial Machinery & Components
Healthcare
Pharmaceuticals
Professionals to Company Leaders

From the bottom to the top, if you work with SAP Business One, there will be takeaways from Biz.ONE. You'll find the inspiration built on hard evidence about the direction that you need to go in. Whether it's a faster financial close or trying to prove ROI for a new add-on, Biz.ONE will help you to get where you want to go.
C-Levels
IT Directors
Controllers
Analysts
Developers
Project Managers
Database Managers
Focused on Finding Solutions

A multitude of tracks and a track record like none other. Biz.ONE is focused, just like you, on bringing SAP Business One solutions to your company. Our attendees walk away equipped with both the strategies and the resources to better leverage their technology assets.
SAP Business One Roadmap
Security
Support
Get all the topics by downloading our 2018 Research Report!